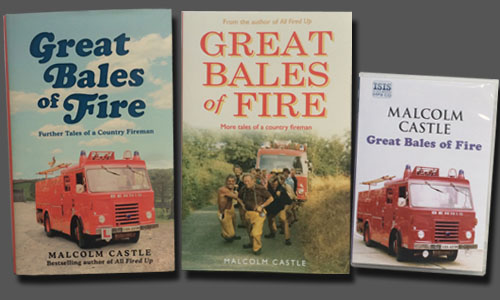 Great Bales of Fire
ISBN 978-1-4091-0890-0
Shropshire's longest serving fireman is back - a little older, a little wiser and even more convinced that he had the best job in the world.

It's the early 1980s and Shrewsbury's youngest and most enthusiastic fireman, Malcolm Castle, faces his greatest challenge to date. After three years bouncing around in the back of the fire engine, he's about to start driving it! Despite facing his fair share of tragic car accidents and blazing barns, he still seems to spend an awful lot of time answering a string of unlikely calls. He rescues short-sighted dogs from frozen lakes, carries newborn lambs from flooded golf courses and even helps a 'moon-walking' hamster escape from its burning cage.

Available in hardcover, paperback, audio, CD, audiobook, audio download or kindle edition.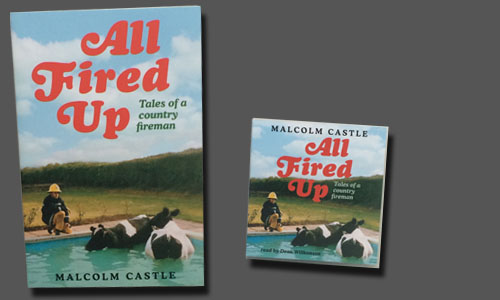 All Fired Up
ISBN 978-1-4091-3811-2

Funny, moving and gloriously nostalgic, All Fired Up paints a unique portrait of rural Britain - and shows just how surprising a fireman's life can be.

Nothing about the county fire service is quite what Malcolm Castle expects when he joins the watch in Shrewsbury. As the newest member of the service, he is first in line when swans terrorise the high street - and when a flock of owls get stuck on the roof of his local pub. But for all the embarrassing situations Malcolm finds himself in there are heart-stopping dramas too - and tragic farm and house fires.

As he learns on the job and begins to win the respect of the old-timers, Malcolm starts to feel that maybe, one day, he just might make it as a fireman.

Available in hardcover, paperback, audio, CD, audiobook, audio download or kindle edition.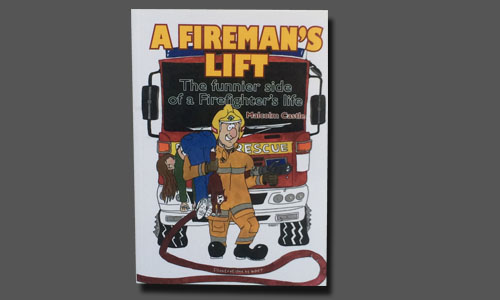 A Fireman's Lift
ISBN 975-0-9556464-5-4

Humorous and surprising in equal measure, this book will give you a unique insight into the lighter side of a firefighter's life.

So... what do you do when faced with a leg, sporting a tartan slipper, hanging from a ceiling, or a cat which refuses to come out of a chimney, or even a parachuter who simply can't land?

Whatever problem they're presented with, firefighters are supposed to know how to sort it out; and the general public do present them with some corkers. Many are serious incidents, but occasionally they turn out to be quite the opposite.

Available in paperback only.