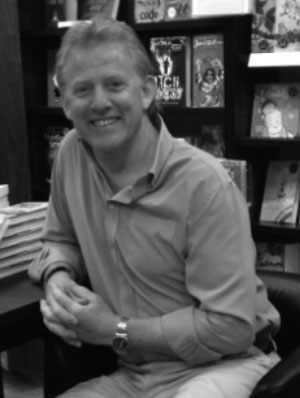 Malcolm Castle is the author of best selling books including "All Fired Up" and "Great Bales of Fire". The next installment in his series of memoirs - "Going to Blazes" featuring more stories from his career as Shropshire's longest serving fireman - is due to be released shortly and the whole series has been launched in the US.

Malcolm joined the Shropshire Fire and Rescue Service as a very young eighteen year old in 1980 and recently retired after completing thirty-two years on Red Watch at Shrewsbury fire station. Realising that no-one had written about the incredibly varied, interesting, exciting, challenging and often humorous life of a fire fighter in a rural county and began by publishing his first book - "A Fireman's Lift".

The stories from his long career have led to Malcolm becoming a celebrated After Dinner Speaker entertaining hundreds of audiences up and down the country. He has been recruited by the BBC as their 'fire service advisor' and is a recognised expert for major television drama productions including "Casualty". Malcolm also makes regular appearances on a variety of TV shows.

You can follow Malcolm on Twitter and Facebook to keep up-to-date with his books, after dinner speaking engagements and television appearances.